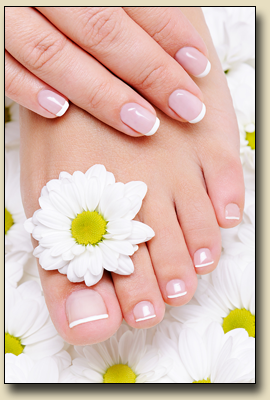 Nail Services provided at Salon at the Highland
Manicure/Pedicure
CND Shellac Certified Salon
CND Vinylux Polish
CND Brisa Lite Removable Smoothing Gel System
Suzanne Cox - Licensed Cosmetologist/CND Certified Master Painter
"Always educating myself on current sanitation rules, products, services, and everything I can do to make it a better service for you. "

Safety - Your health and safety are extremely important to us. I sterilize every tool after every use, every time. If it is not safe to sterilize, I throw it away or upon request you can take it home.

Products - I believe that you deserve the highest quality products available. I use only the best - CND, OPI, 100% Essential Oils, these are just some of my favorites!

"Meticulous manicure and pedicure"- means everything included. For every person it's different, I don't add an extra charge because you have more callouses on your feet or you want a color polish, you always get high quality products, the details matter to me without the "extra" charge.



Detailed cuticle care, no extra charge for polish of your choice (excludes Shellac Product), no extra charge for professional products, includes relaxing massage services on legs and feet.
I am educated in giving Diabetic pedicures (at no extra charge).
Meticulous care all the time.
Introducing the New CND Vinylux Polish!
Week Long Wear (exceeds wear time over other polish brands).
Self-adhering Color Coat
Faster Service Time (dries in 8.5 mins)
Durability Increased with Natural Light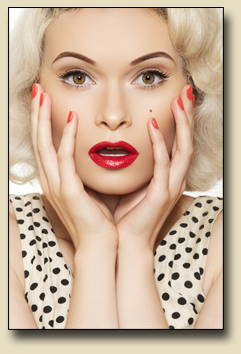 Premium Nail Services
Brisa Lite Removable Smoothing Gel - Thin, weak, ridgy nails that won't grow? Just need a little extra strength and protection?
Brisa Lite Removable Smoothing gel is the power partner to CND Shellac. It adds a thin, flexible, lightweight protection to perfect and smooth the surface of the natural nail. It's perfect au naturel, or as a strengthening foundation for CND Shellac.


Brisa Lite Smoothing Gel Mani - (upon request can be added to Pedicure Service at additional cost).

Brisa Lite Gel w/ Shellac Mani - (upon request can be added to Pedicure Service at additional cost).

Swarovski Crystals - Premium Service can be added for Additional Charge to any Nail Service. Contact for Price Consultation due to the price and extra time of Crystals it is an added service.

CND Shellac
Certified CND Shellac Master - Say hello to Shellac. I LOVE this product! Enjoy up to 14 days of chip free color wear - no drying time - no muss - no fuss. For more information on this amazing service you can call and ask me questions and also go to www.cnd.com site. I am an officially trained and certified Shellac technician using the complete Shellac system..




I am Excited to see you, I love this job, I am passionate about giving you the best service you can have!.
Suzanne Cox
Direct 512-796-8108